Jobs in Great Places
Coolworks was in need of branding and a website design that expressed their core values of enhancing lives, creating jobs in great places and connecting their clientele with a world of possibilities. We focused on creating a brand and designs that were versatile, flexible and representative of the vast number of destinations they represent.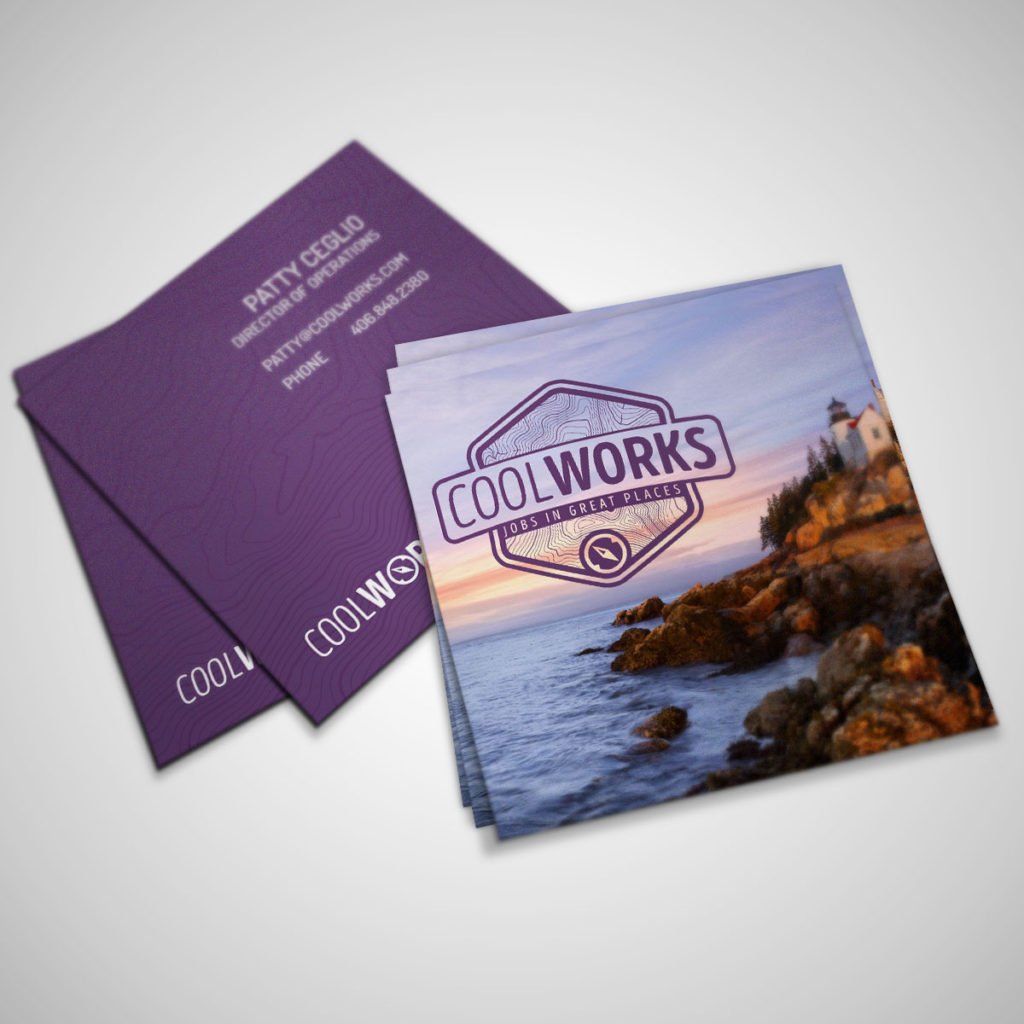 Brand Design

Business Card Designs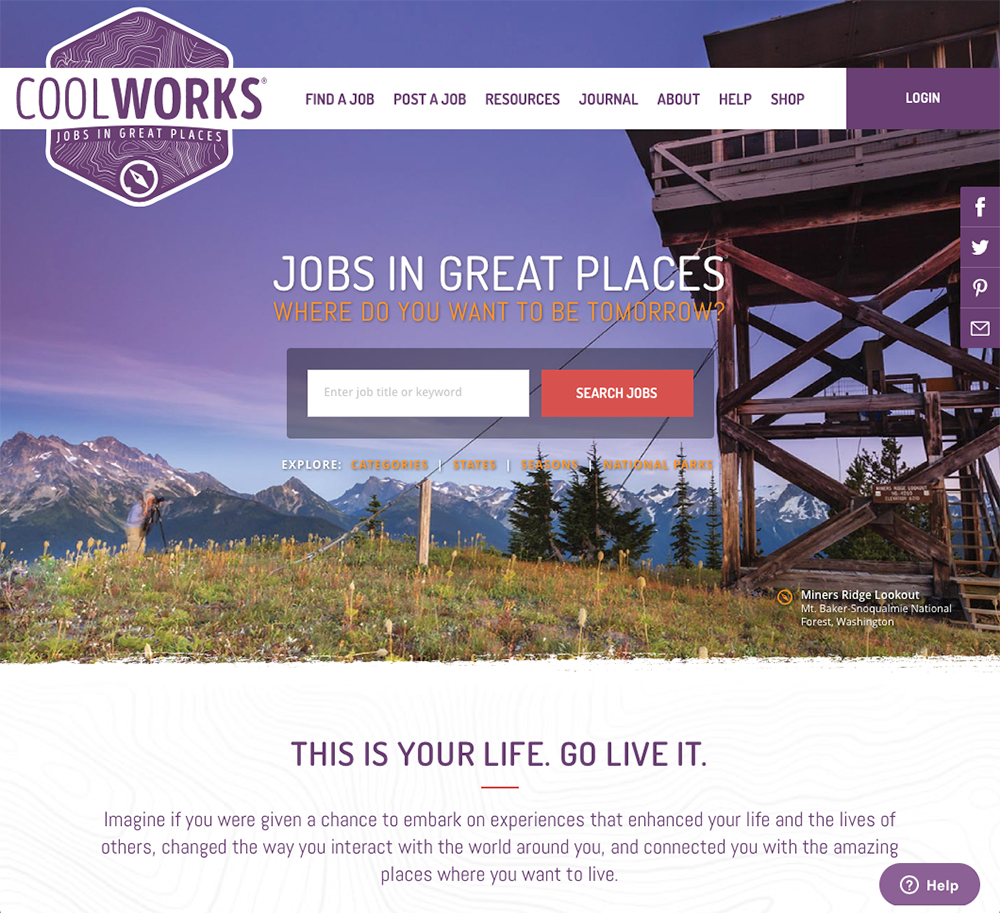 Website Development
Coolworks Branding and Design by 45 Degrees North.